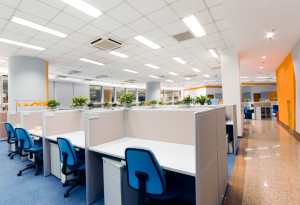 For over 20 years, Brite Facility Solutions has been providing exceptional cleaning services to commercial buildings in the Chester County region. Bonded and insured, our family-owned janitorial company is dedicated to creating a clean, hygienic, and welcoming atmosphere in a variety of facilities. Look no further than Brite Facility Solutions for honest and dependable labor!
GUARANTEED
Brite Facility Solutions guarantees that no compromise will be made, in either service or quality. Communication plays an important role in the quality of service and a quick response to fulfill your needs will always remain a top priority.
DEPENDABLE
Our company provides solutions for every aspect of your cleaning and supply needs. Our people are reliable and trustworthy professionals.
THOROUGH
Attention to details is what makes us the first choice for you commercial office needs.
Our experienced, hardworking employees are supervised by our management team and can be relied upon for beautiful results that are sure to impress all who enter your business. Attention to detail and meticulous care make us the first choice for homeowners and business owners alike. With state-of-the-art equipment and safe, effective cleaning procedures, you can expect high-quality workmanship every time.

Our main services include carpet cleaning, floor maintenance and general janitorial cleaning. All jobs that we undertake are performed with integrity, and we respond immediately to any extra requests.
We at Brite Facility Solutions get great satisfaction from our work, priding ourselves on maintaining pleasant, long-term relationships with our customers. Get in touch today to get a free estimate—our prices are reasonable and competitive. Call (610) 408-0811 to let us know what we can do for you!