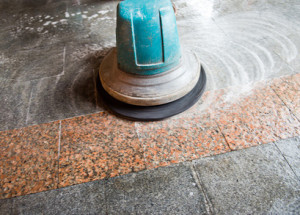 At Brite Facility Solutions, we believe in offering cleaning services that cover our clients from top to bottom. When a customer walks into your establishment, it's only a matter of time before he or she looks down to observe the state of the floor, and you'll certainly want to make a good impression when that happens.
Signs of scuffs, stains and spills – all of these are capable of making a customer think twice about how you maintain your facility, but not with the Brite Cleaning team at your service. Contact us for the following floor maintenance services:
Floor stripping & waxing
Stone floor cleaning
Wood/hardwood floor cleaning
Vinyl & synthetic floor cleaning
General floor cleaning & maintenance
Every floor cleaning, stripping or waxing we do in Chester County is done in a reasonable timeframe and at a fair price. To find out more about why we're the best floor cleaning company in Chester County, give us a call today at (610) 408-0811.